Um ok so.
I'm selling some of my figurines.
I couldn't find a thread for this, so i made one? (unless there is and i'm an absoulute idiot.)
im selling my unwanted figurines for some cash
i'll ship anywhere, but it's extra cost, so ask me about it.
I'm also ok with alittle haggling i guess??
TIGER & BUNNY: Wild Tiger (S.H.Figuarts)
Price:
$45
Condition:
It's perfectly new! I haven't touched it or opened it or anything. It's all in good shape and no damages, and the box still has the plastic on it.
Reason for selling:
I was really in love with this anime earlier back, and I pre-ordered this without thinking and I forgot about it, so now it arrived and regret buying it because I'm not really interested in this series anymore and I think someone else should have him.
PANTY & STOCKING WITH GARTERBELT: Stocking Anarchy (Nendoroid)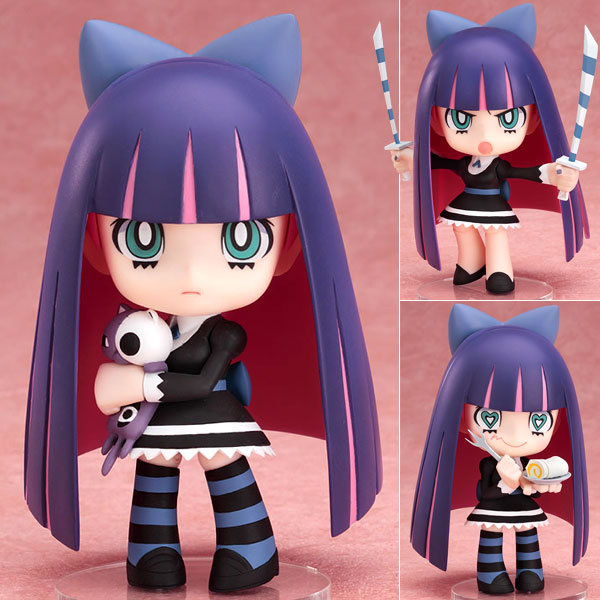 Price:
$30 (Half the price I bought her for at the time)
Condition:
She's perfectly fine, she's just been display on top of my chest of drawers in my room, collecting dust. The only problem is, she's a little damaged. The joint that kept the sword together was a bit faulty, so I had to glue it together to keep it put, meaning it can't leave the hand, unless you break it and re-stick the sword, but it doesn't really matter. Her fork is also missing, and I don't know why it isn't in the box, but it was really really tiny. Other than that, she's in perfect condition.
Reason for selling:
I bought her at convention last year, and I thought to myself, I'll get Panty later on. Sadly, I never did get around to buying Panty and she's just been collecting dust in my room. It feels kind of weird not to have Panty to go along with her, but that's just me.
Thank you!!!