I celebrated my birthday in this weekend and, without a doubt, I got a lotta nice things!
Here we go!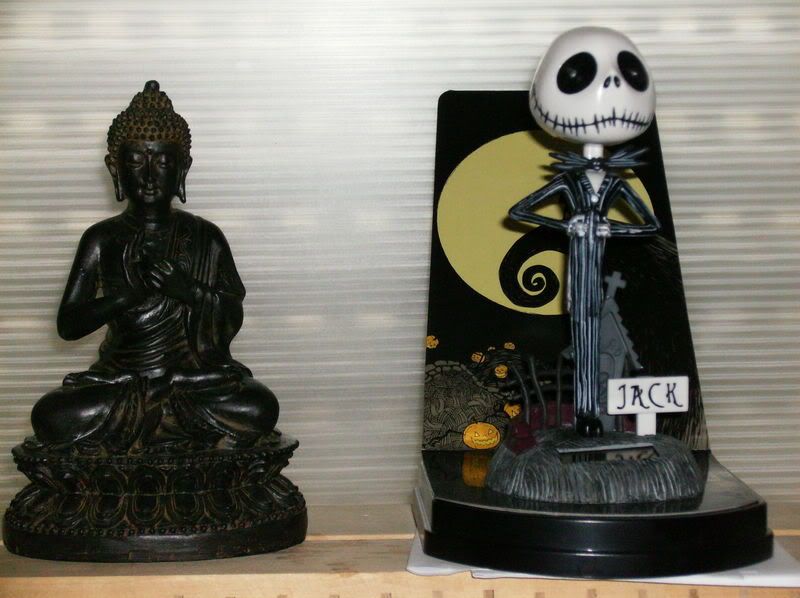 Large buddha statue (Friend told me to stick 5 cents on the bottom o_o;) and wobbly-headed Jack Skellington (When you tap the head and you set it in the sun, it continues wobbling on it's on because of the solar power)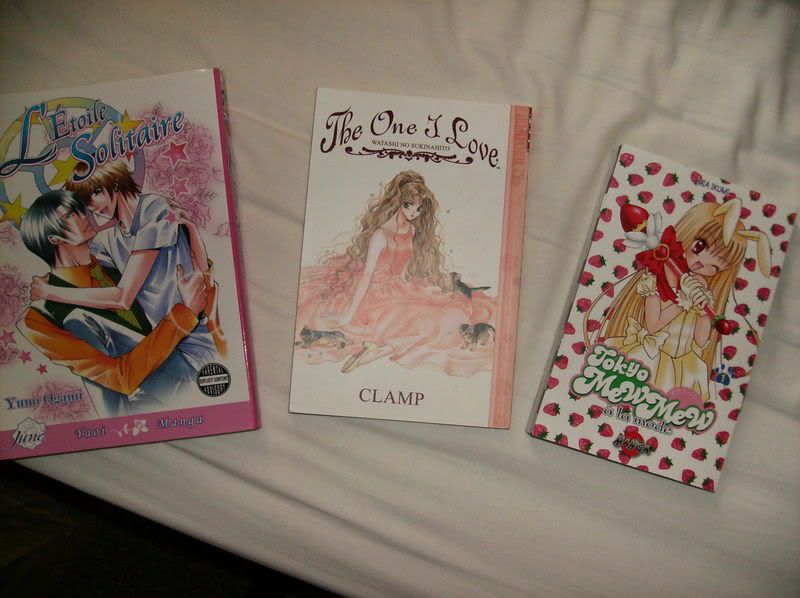 Manga!
The one on the left is a lovely yaoi manga, I've yet to read it but the story on the back was very...interesting. Heh heh heh...
The one in the middle is The One I Love from CLAMP. Unfortunately I already had that one, but I didn't mind at all, but this manga is...well, just lovely!
And the one on the right is Tokyo Mew Mew ~Ala Mode~ volume 1...in Swedish. /o/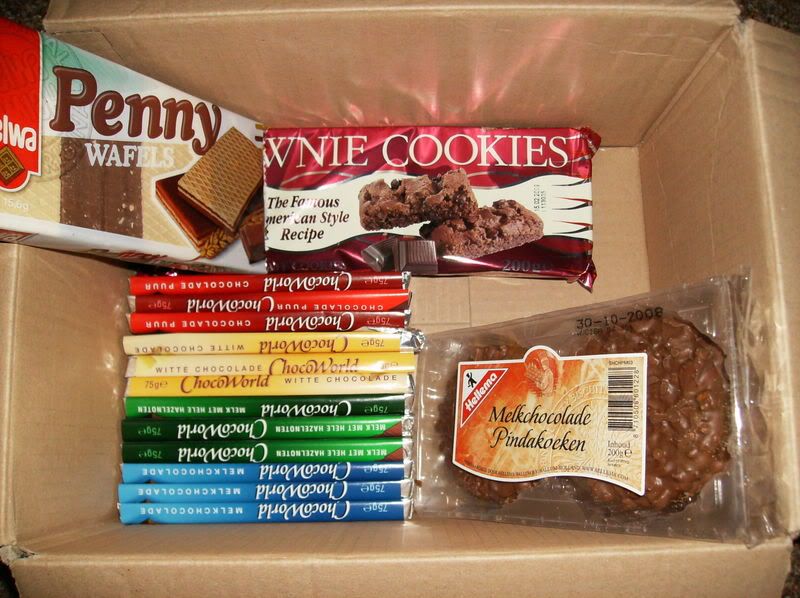 Literally: A box fulla chocolate. <3333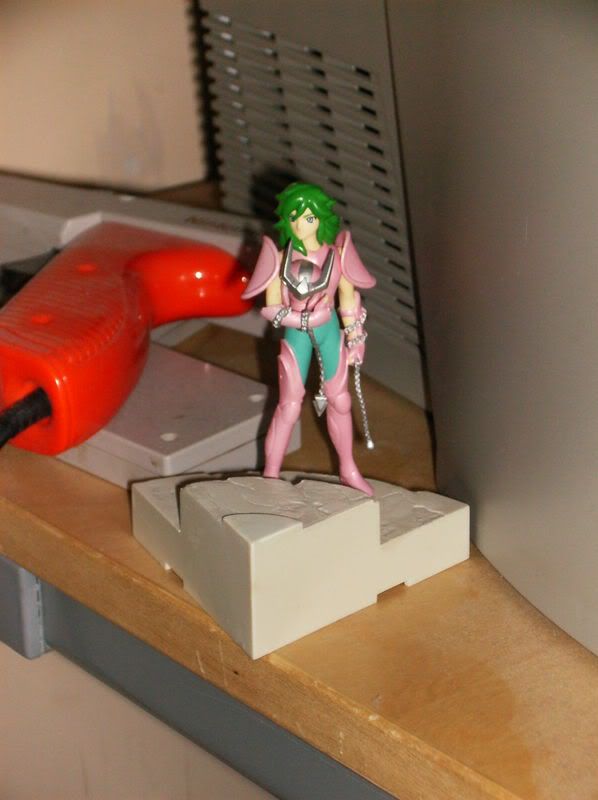 One of the 6 pieces of a magnificent set: This is Andromeda no Shun from Saint Seiya and there is a piece for each of the Bronze Saints (The main bronzes, that is XD) and (probably) a spot for Saori in the middle. (And yes, that's a Zapper in the background XD)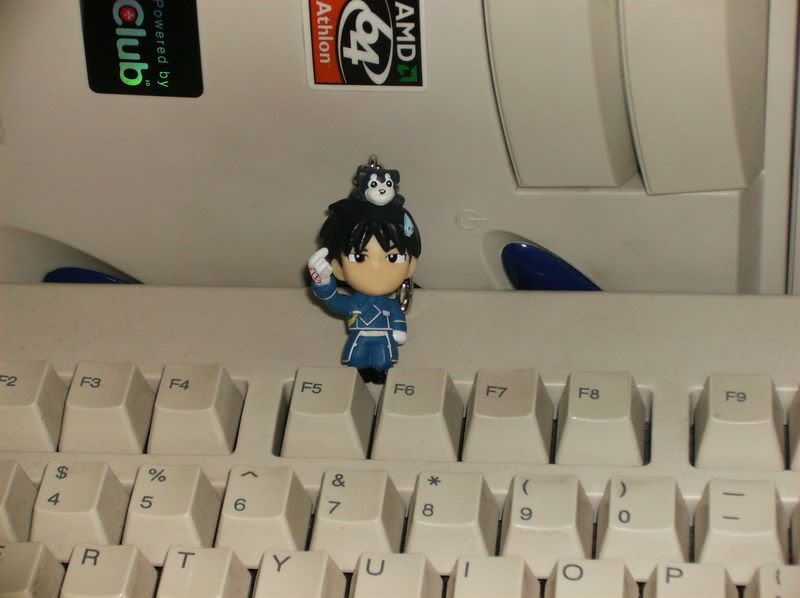 A superbly cute Roy Mustang keychain! <3
And, finally,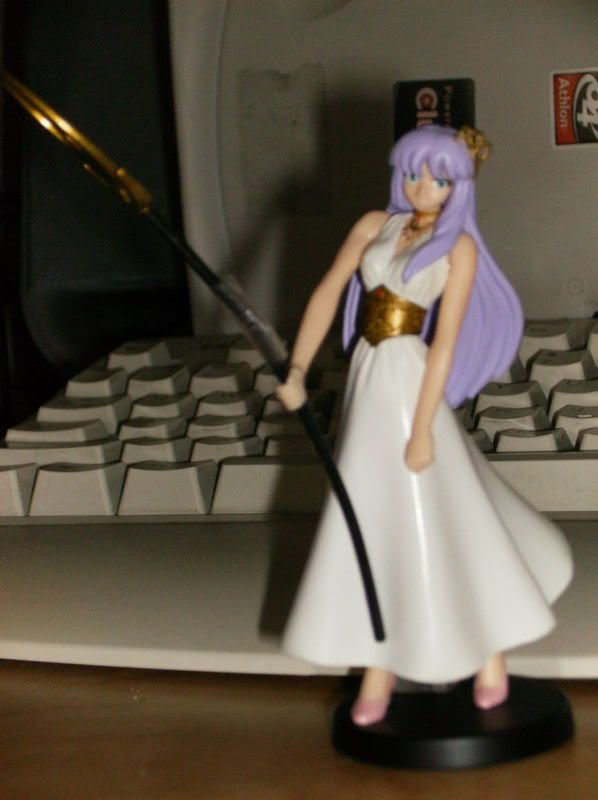 Saori-san with her staff. She came out of a gashapon egg, which explains why the staff is bent that way.
Unable to make a picture of: Fhant made 2 characters for Soul Calibur 3, representing both Bridget and DOS-tan. Of course, the limitations of SC3's character creation are hard to work with, but they certainly looked awesome. ^___^
And I was promised 3 or 4 more gifts (Including a frilly purple bathrobe~! <3333) by other people, but they couldn't bring them because they were either not finished or not delivered to their homes yet. XD