Smithy wrote:
Because it's the best month to be born in and we May children are suteki!
n__n
May nano desu~!!!!
Fettgans wrote:
Thanks. Mine is on April 17.
oh..
that's on tuesday ne? Advance happy birthday, Fettgans-san .. n_n
._. i just realized, today is friday the 13th..
Ran Kizama wrote:
I just noticed something...the girl on the pic I posted has two right hands. (o_O)
@_@' she does have two right hands..
use this instead..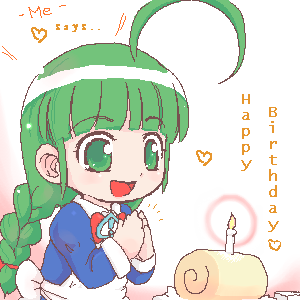 XDD j/k~