Had a convention yesterday and, yes indeed, I bought quite a few lovely items!
First there's a figure of Choco from Chocotto Sister, I was really happy that I got Choco herself but I also want to collect the other...8 figurines. XD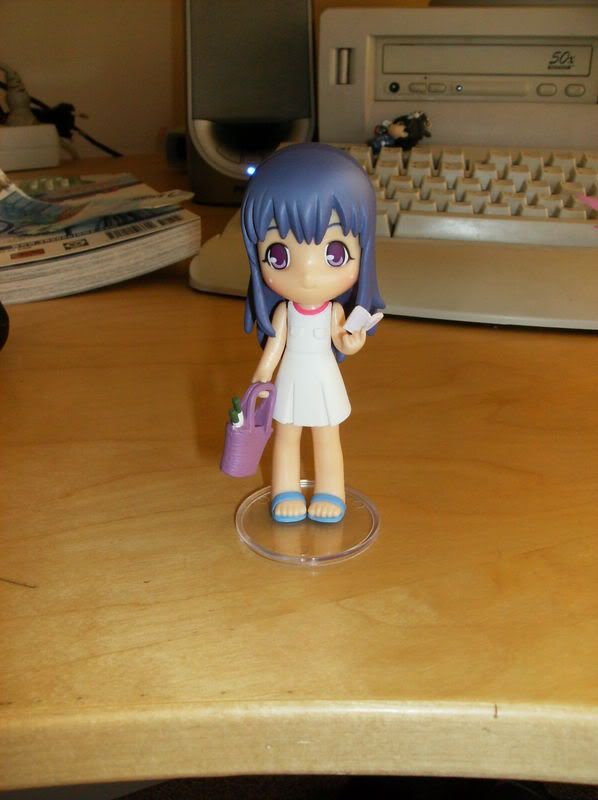 Then there's a figure of Mikuru in her cheerleading outfit. Fhant asked me if I was going to send it to Lily. I was like "A package to Brazil, I wonder how much that would cost?" So, in this case: Sorry Lily, but no. XD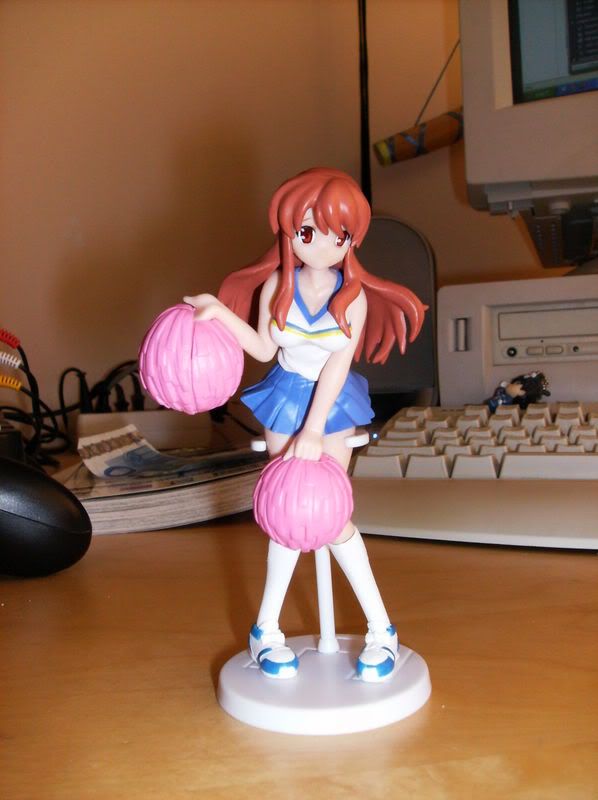 And now for the pride of my collection: A fully posable figure of Takamachi Nanoha from Nanoha Strikers in het Agressor jacket. 2 facial expressions, the hair can either be facing left or right, Raging Heart can be set in Shooting and Device mode and 5 sets of removable hands for awesome poses. Since this is the 5th model of the series...I wonder where I'll be able to buy the other figures, one of Subaru would be my dream, for sure. <3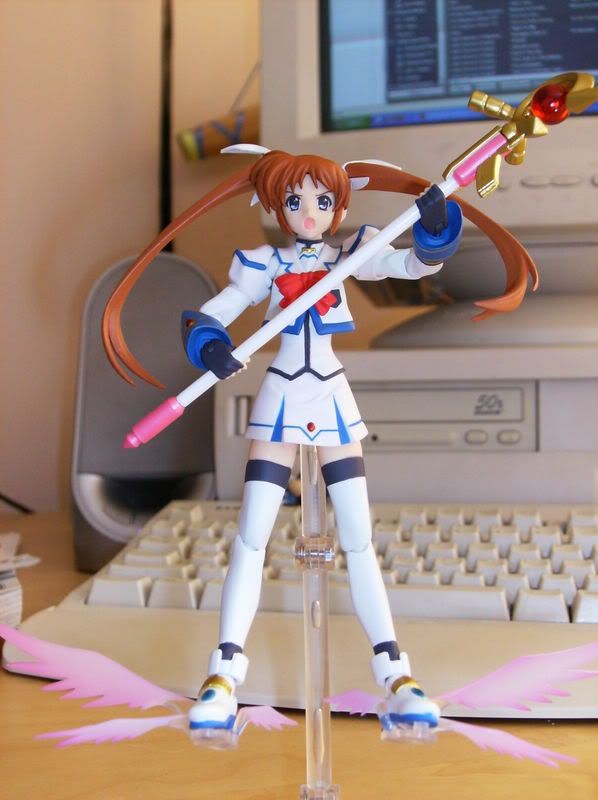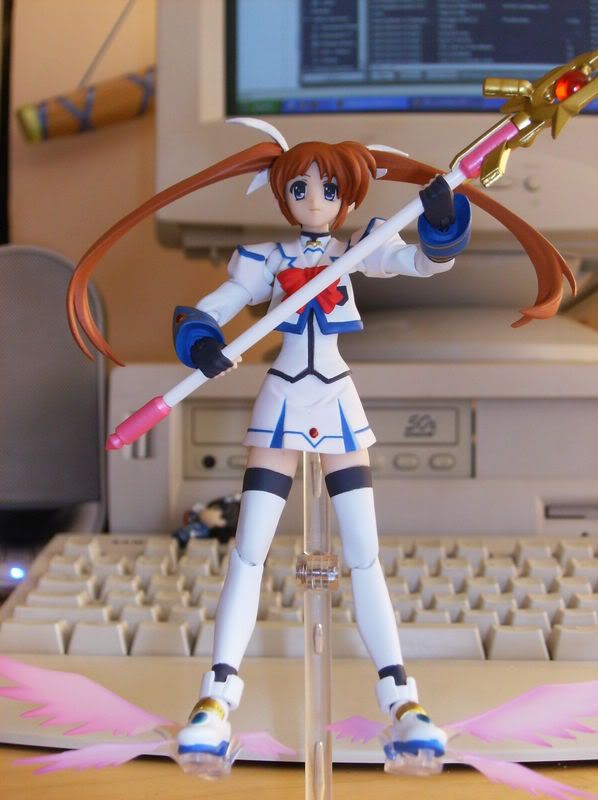 The OpenMinded summerspecial, packed with yaoi and yuri and games that are...quite interesting. <3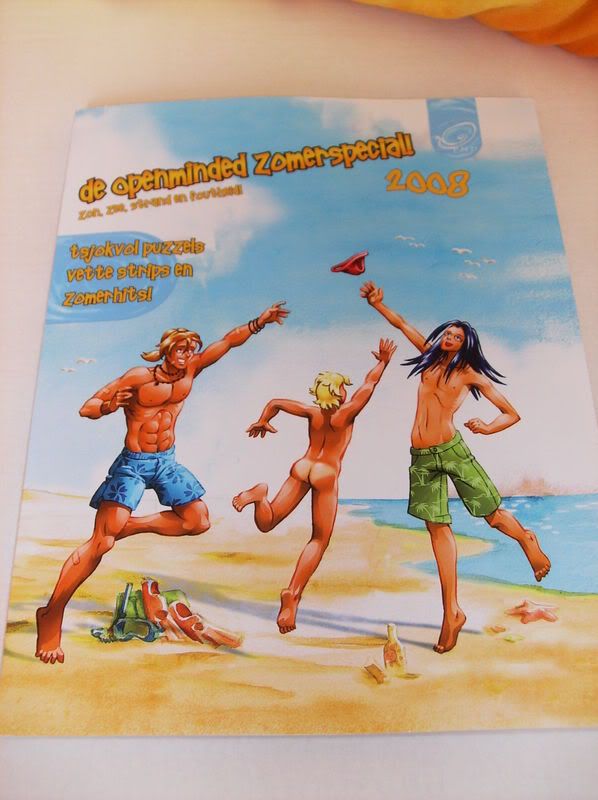 Ray volume 2, made by Kiki. A very popular webcomic made into a book.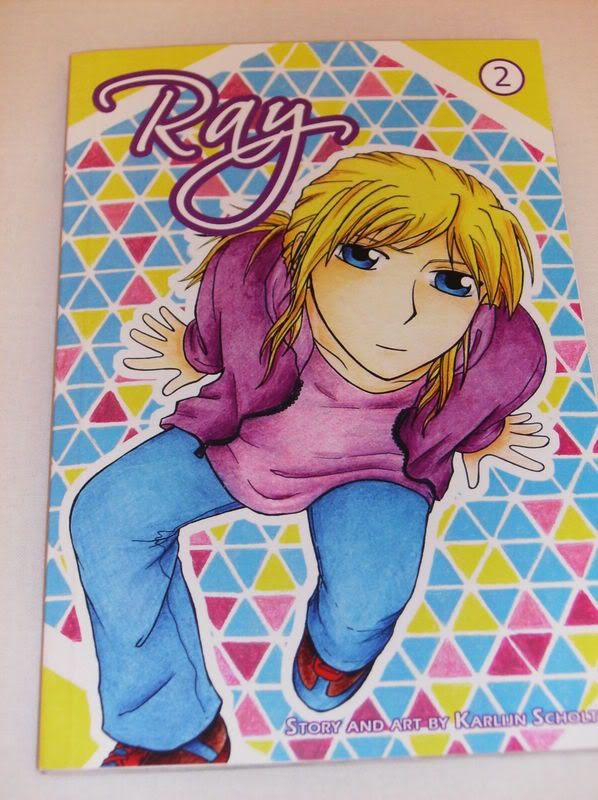 Soubi's (from Loveless) butterfly earrings, for a friend who couldn't make it to the con.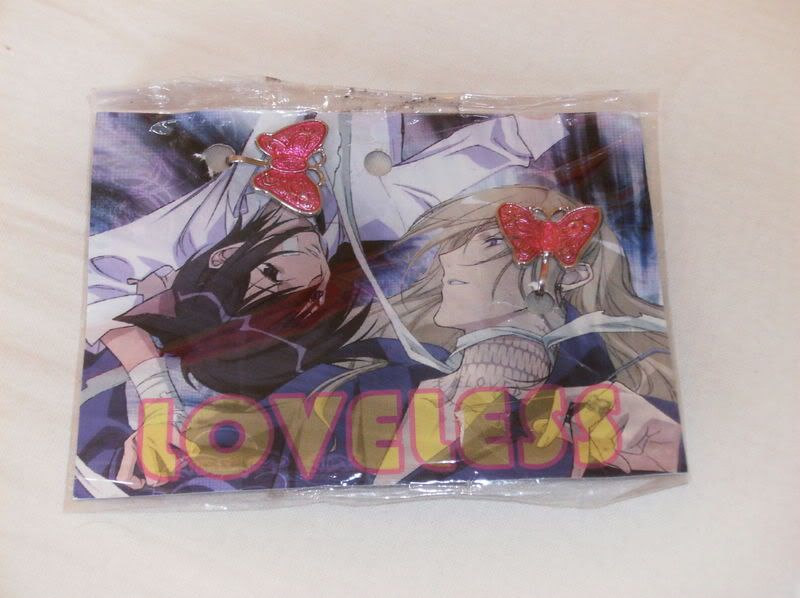 Knights of the Zodiac/Saint Seiya volume 17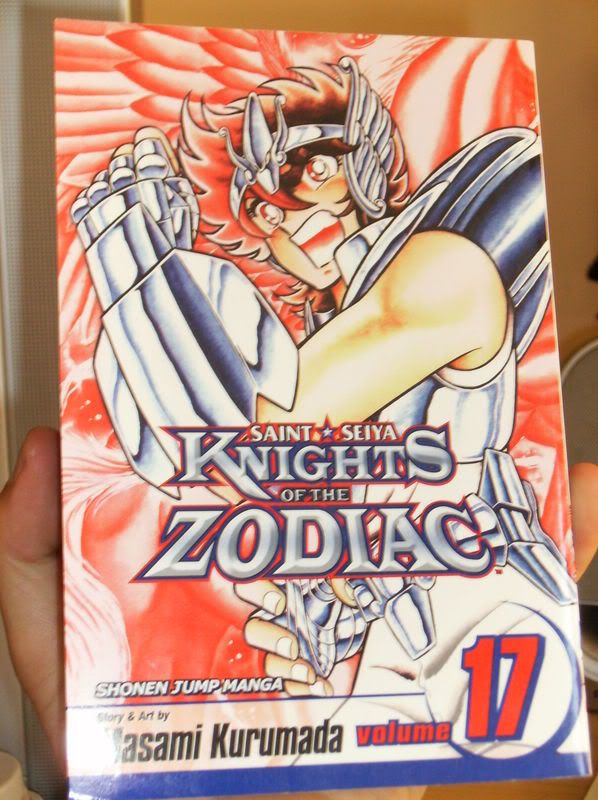 And, last but not least, a VERY nicely drawn LelouchXC.C. doujin. It's in Japanese, so I can't read anything in it, but the art...heh heh heh. Very nice indeed. X3